3 Ways to Experience The Sacred, Simple Abundance of Life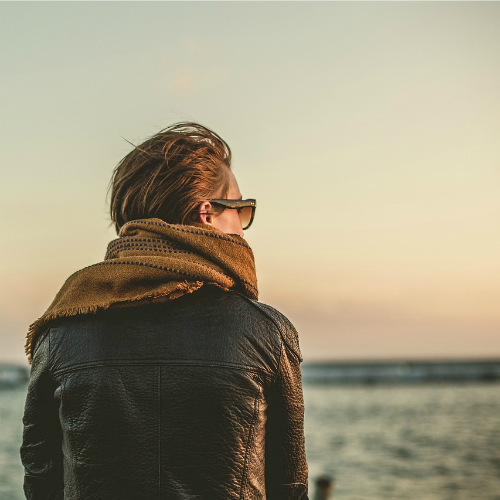 Hey friends! Please tell me you're still in the process of settling into a new month and new year. I'm over here trying to get my bearings, get used to writing "2019", and get the Christmas decorations back into the attic!
But even in this time of transition, I've discovered it's possible to experience the sacred, simple abundance of life.
The Sacred, Simple Abundance of Life
If you've been reading my blog for long then you might have noticed the recent changes to the heading and title/tagline. I won't bore you with the technical issues that forced the change but I will tell you that I'm glad it happened.
Changing my blog is one of the many ways I'm choosing to simplify my life. The blog change is easy to spot but other changes might not be unless you live with me or can read my mind.
I've been thinking and making notes about how to share a little of what I'm allowing and learning in this season of life with the intention of inspiring you in whatever season you're in. So I left a pile of dirty dishes in the sink and slipped away to my quiet office downstairs, in hopes of communicating honestly and effectively what's on my heart.
Let's start with a little English lesson:
mundane: lacking interest or excitement; humdrum, boring, tedious; of this earthly world rather than a heavenly or spiritual one.
sacred: holy, blessed, dedicated; connected with God or dedicated to a religious purpose
I'm always looking for the sacred within and around the mundane. But for years I chased sacred moments, trying to catch a holy and blessed, connected-with-God life. In my mind, that meant all the dull and boring things must be done and out-of-the-way so that I could just sit at the feet of Jesus.
You know what I learned?
All the mundane tasks of life are never done.
And the hands I threw up in frustrated surrender became hands lifted in praise as I discovered my friend, Jesus, waiting for me right there in the middle of the all the dull and boring things and "the mundane became sacred".
That's what I want you to experience, too!
This year my aim will be to share my ordinary days with you
—where the mundane becomes sacred—
and sit with you at the feet of our Dear Friend, Jesus.
3 Things I'm Learning To Do in This Season
1. Create space
I mentioned at the beginning of this post that I'm still in the process of putting decorations away. I know some of you probably had yours finished by December 31 or maybe you're the one who boxes up the decorations on December 25 as soon as the festivities end.
I'll admit a certain emptiness to our spaces once the decorations come down. But I'm glad to create space and see the wintry view from the large picture window again. I've missed the silhouette of leafless trees against the glow of the sunrise each morning.
We declutter and un-decorate to create space in our home. Perhaps we ought to do the same in our life.
In a month like January, when many join a gym to renew their healthy lifestyle, I created space in my life and budget by canceling my gym membership. I'm not saying that's the best decision for everyone but I knew it was right for me. I've always exercised and had a gym membership on and off all my life. But in this season, going to the gym doesn't work for me and I don't much enjoy the gym environment either. I exercise at home and save money, too.
How can you create space in your home and your life this season?
2. Embrace possibility
When the decor comes down each year I'm not sad to see it go. My children don't share this feeling. No matter how old they are, they're always sad when the tree comes down.
Maybe I'm not sad because I embrace the possibility of what can replace the dry, needle-dropping Frazier Fir. After a few days of enjoying the empty space where the tree once stood, I moved an old trunk beneath the window and added some plants that had most certainly missed the filtered sunshine.
How can you embrace possibility in your life in this season? Does your soul need some sunshine and more time in the Son?
As the years pass, I am coming more and more to understand that it is the common, everyday blessings of our common everyday lives for which we should be particularly grateful. They are the things that fill our lives with comfort and our hearts with gladness — just the pure air to breathe and the strength to breathe it; just warmth and shelter and home folks; just plain food that gives us strength; the bright sunshine on a cold day; and a cool breeze when the day is warm.
― Laura Ingalls Wilder, Writings to Young Women from Laura Ingalls Wilder: On Wisdom and Virtues
3. Rest in hope
Every year after all the Christmas decorations have been returned to the attic, I manage to discover something I missed. I've growled in frustration at the oversight. In talking with my sweet neighbor recently, she mentioned that she always leaves one small Christmas item in each room, sometimes in a place that only she will notice. She said taking down the decorations always makes her a little sad. By leaving a small decoration in every room, she's reminded year round of the hope that Christmas brings. What a lovely idea!
I won't leave decor in every room (not intentionally at least) but I decided long before Christmas to leave this small nativity scene in my office year round.
I found it at the thrift store several months ago in one of the "miscellaneous junk" bins. The pieces had been placed in a sandwich bag and marked $2.00. The color of the pieces first caught my eye but when I opened the bag at home and started removing the pieces I was surprised to discover a complete, unbroken set! What struck me, as I began to place them one by one, was their posture. Each person rests with raised and open hands, including baby Jesus.
In this season of transition as I seek to create space and embrace possibility, I will rest in the eternal hope of Christ with raised hands and an open heart. Therein lies the recipe for experiencing the sacred, simple abundance of life.
Rest in the eternal hope of Christ.
Since, then, you have been raised with Christ, set your hearts on things above,

where Christ is,

seated at the right hand of God. 

Set your minds on things above, not on earthly things.
As you move through the ordinary days, weeks, and months of this year, I'd love to help you see where the mundane becomes sacred in this life. You can get regular encouragement sent directly to your email by clicking here to subscribe. I post regularly on Facebook and Instagram with the same aim. I'd be happy if you'd followed along!
If you found this post helpful and would like to share on Facebook, simply click the FB icon below this post.
I'm so glad you took the time to read my words today. If this is your first time here you might want to click here: "Start Here".
Here's a pin to save for later:
---